SurvivingInfidelity.com
®

> I Can Relate

You are not logged in. Login here or register.
Betrayed Womenz Thread
Pages: 1 · 2 · 3 · 4 · 5 · 6 · 7 · 8 · 9 · 10 · 11 · 12 · 13 · 14 · 15 · 16 · 17 · 18 · 19 · 20 · 21 · 22 · 23 · 24 · 25 · 26 · 27 · 28 · 29 · 30 · 31 · 32 · 33 · 34 · 35 · 36 · 37 · 38 · 39 · 40 · 41 · 42 · 43 · 44 · 45 · 46 · 47 · 48 · 49 · 50
sickofsurviving posted 10/24/2019 17:18 PM
My daughter and her friends did South Carolina and really liked it. The beach in Charleston is beautiful. Big rentals right in the sand.
gmc94 posted 10/24/2019 17:34 PM
I'm in. anywhere there is a beach and booze, i'm good. And I dont give a flying fuck if the world sees my fat rolls or cellulite.
I just reverse inhaled soda... Dying laughing!!
Guurrlllll.... gotta remember to keep the liquids AWAY when you open the BW thread!
cocoplus5nuts posted 10/24/2019 19:54 PM
The Carolinas are pretty amazing! I lived in Myrtle Beach while I went to college in SC. It's very touristy, though. There are the Outer Banks in NC. I have a house in NC that I hope to retire to. It's about 20-30 minutes from some beaches.
Chaos, you crack me up! So, shoes. I have silver or black, both probably 4" heels. The silver look better, but the black are more comfortable. I wore the silver ones last year and I thought my toes were going to get cut off. I can certainly buy a new pair. Or, just wear the black since they'll be hidden
I'll be wearing some spanx underneath to smooth out the lumps. But, no bra. 😁
Can't decide on my hair yet. I like the look when it's up, but it's so much work. I don't feel like sitting in a salon for hours having someone else do it. They never do it right, anyway. I plan to check out some YouTube videos to see if I can figure out anything.
Makeup: I don't usually wear any. I have Bare Minerals that I'll wear for this occasion. Not a lot, though. I'm at a loss with blush and always feel like a clown when I use it.
I can't get a pic of the dress to work. If you want to see it, it's on the Macy's website, R&M Richard's off-the-shoulder place gown. It's a lot longer one me because I'm so short and they didn't have petite in the store (of course

). I need to get it hemmed a couple of inches just to get it from dragging on the floor.
20yrsagoBS posted 10/24/2019 20:58 PM
Seriously?

We need to bring condoms, even if we have no doodles to roll them on. Most Cheaters donít wear rubbers, so we can roll some on bananas instead!
At least someone is using protection on something
Lostheart8 posted 10/24/2019 22:40 PM
Iím in. Letís make something happen somewhere.
20yrs ...piss my pants. If we get the blow up unicorn float, we can stick a condom on its horn.

We can blew them up, with a magic marker put a name on it and throw a dart at it. That would feel soooo good. Fucking dick head.
God I would kill for hanging out, laughing, crying and getting drunk with kick ass strong woman.
Btw .... we are killing the betrayed man thread.

Lostheart8 posted 10/24/2019 22:41 PM
Coco ...letting the girls go free in formal wear?
Spank is amazing. Smooth out the junk.
HeHadADoubleLife posted 10/24/2019 22:46 PM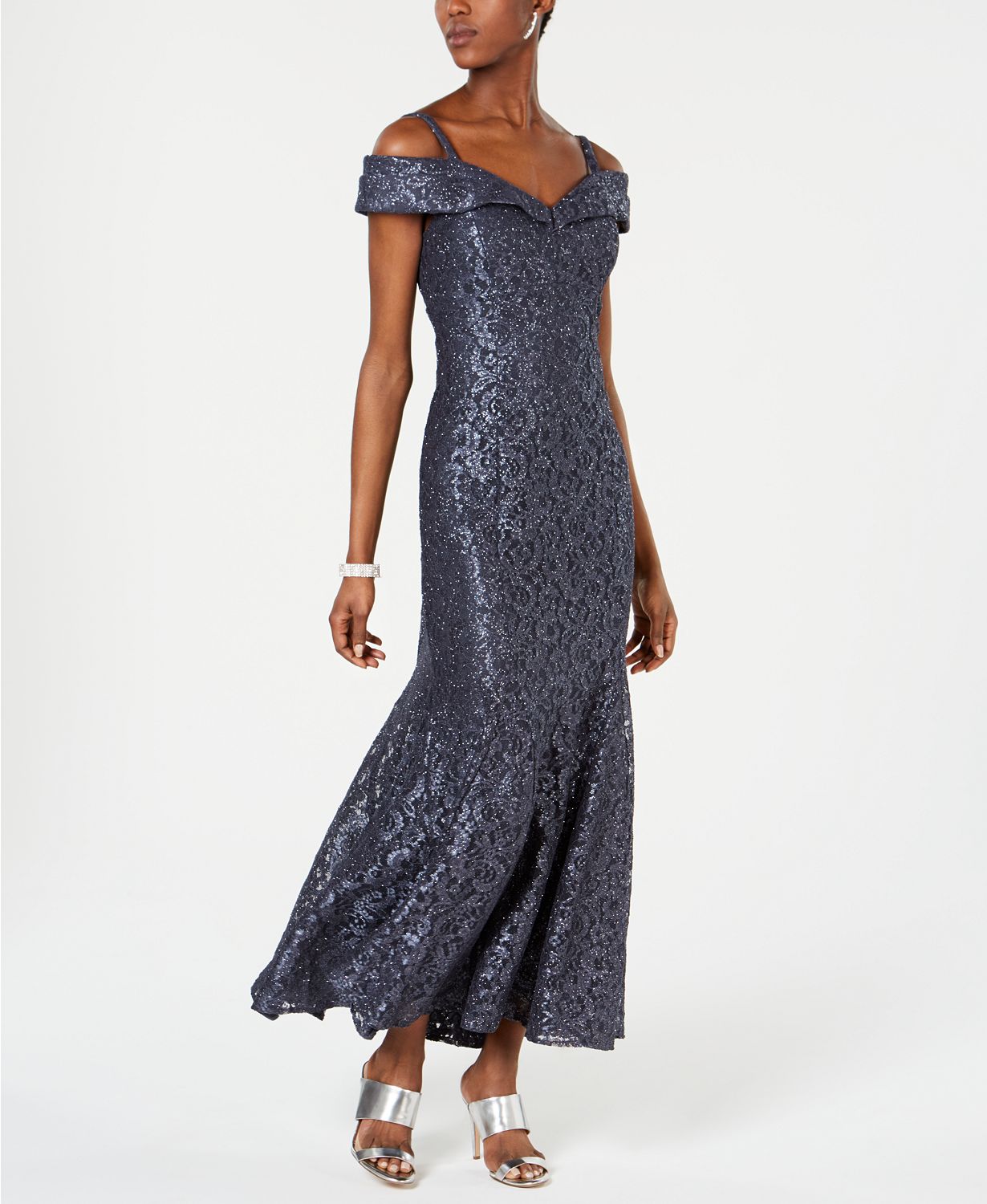 Is it this one Coco? Which color did you get?
Lostheart8 posted 10/24/2019 22:52 PM
Well ladies....hereís the hot date update.
Holly shit...this guy is so honest. So honest it makes my skin crawl with thoughts of my ex.
Peter was very open. Married 22yrs. Him and his wife grew apart. Both were unhappy and decided to divorce. No nasty divorce. No court. They figured out all the details and went their separate ways. They are still friendly with each other.
His divorce was finalized in April. He wants to date but to take things very slowly. Iím the first woman he has dated. He was open about his values and how he values companionship. He feels like a failure that he couldnt save his marriage.
He loves his kids very much (all out of house) and kept the family house to help them transition through the divorce.
I liked him.
Of course, Iím still a mess .... he doesnít know about the cheating ex. So his idea of dating slowly is right up my alley. Just like what you ladies say...fun and easy.
We spent 3.5 hours talking. I had fun. Iím grateful for a nice man to come along at this time. Gives me faith that there is a man who is honest with integrity.
He asked me out for a second date. Hasnít been planned yet,but looking forward to another fun time.
Lostheart8 posted 10/24/2019 22:54 PM
Oh...hehad...if thatís coco dress. Hot mamma!
EllieKMAS posted 10/25/2019 00:18 AM



Crying laughing at the condoms (btw when I swiped 'condoms' my phone, it auto corrected to 'confusions', which I found ironic)...
LH... Down girl! You're sounding feely. But I am glad you enjoyed yourself.
Bear in mind that I was anti-dude even before douche deluxe, but you just know what he has told you. I am firmly in the camp right now of let's just assume they are lying their dicks off until shown reasonable proof they aren't. I know I'm a cynical bitch. But Ellie won't ever get snowed like that again. Fuck that shit.
I suck at organizing stuff like our womenz trip. But I will make fun sparkly drink labels and I am one hell of a cook. Also kept douchehole's Cards Against Humanity with 6 expansion packs so I'll bring that too.
Coco... Wowza! Love the dress! Would look fantastic with teal shoes and jewelry. I'm with you on going braless. Hate the damn things.
Trip... May? I gotta wait for tax returns and bonus. We should def plan a bar hopping night and talk shit to boys too. I haven't done that in years.
DaisyAnne posted 10/25/2019 07:19 AM
That dress is gorgeous!! I rarely get that dressed up, but I love it when I do. I think your hair up with that dress would look amazing!
Yesterday WH was about 20 minutes late after work because he stopped to get pie at a local farm (thanks GPS!). We started dinner without him and my oldest daughter asked where he was. My 13 year old joked and said "he is having an affair". My heart dropped. I tried so hard not to have a reaction. She then said "daddy would never have an affair because he is too lazy". Whatever that means. I held it together and just rolled my eyes at her, like a typical reaction to something silly/stupid she would say. At least this does tell me that she has no idea it is true because I know she would never say it if she thought it was true.
After he got home and the girls were upstairs, I told him what happened. That's when the tears finally came. He just looked so sad, held my hand and told me he loved me.

Just as I was having a really great week. Happy fucking Friday!!!
Chaos posted 10/25/2019 07:31 AM
If that is the dress - OMG - jaw dropped and drooling. And I'm well endowed and depending on the cut of the dress some good tape is all you may need. If using tape or stickies - take them off in a shower as the steam loosens the glue. You could always do a 1/2 up 1/2 down with a fancy clip. That's always a good choice.
I went to the Outer Banks for the 1st time this past summer. And I have to say I LOVED IT.
We can do both floats - the giant party one AND individuals.
YAAAASSSSS to lighting that big ass floating donut on fire Viking Style. I'll bring some sharpies to write on it first.
Condoms and bananas - that's funny shit right there. Then we can use them as skeet with some of the mini donuts. Blow them both to bits. OR use colored condoms and put them on the flaming [literally] Viking Donut Float of Hell. Like for sprinkles.
And sparkling drink labels - woo hoo! Gotta pack those shades because wherever we end up we will sparkle so damn much they'll see us from outer space.
Guurrlllll.... gotta remember to keep the liquids AWAY when you open the BW thread!

True dat!
Happy Fucking Friday!
northeasternarea posted 10/25/2019 07:54 AM
Coco, the only thing I miss about active duty is the USMC ball.
sickofsurviving posted 10/25/2019 08:00 AM
OMG! That dress! Gorgeous! What I wouldn't give to wear something like that! I have never worn any sort of formal. You'll be gorgeous.
cocoplus5nuts posted 10/25/2019 08:05 AM
we get the blow up unicorn float, we can stick a condom on its horn.

🤣 That would be hilarious!
Yes, that's the dress in that color. I've always wanted a metallic dress, but no sequined. I love those colors. If I can figure it out, I'll post a pic of me in the dress, sans head.
I hadn't thought of teal. Where would I even find teal shoes?
And, what is this tape you speak of? I do not do strapless bras. I don't usually wear a bra at all, unless I'm working out. I'm a 36D or DD (maybe even an E, is that a cup size?). Not sure right now since I've gained a little weight (in spite of all the fucking exercise, dammit!).
I've been thinking I need to change my sign line since I consider myself reconciled. But, I have it as is because I want people to know what my fch put me through. There isn't room for more, so I'd have to take something out. Not to mention we aren't 45 anymore. What would you all do?
Chaos posted 10/25/2019 08:16 AM
Coco - I'm a 36 DDD [and 5'8"] - a size 10/12 and curvy in all the right places. OK you can tell I've had kids but I digress...
If the dress is cut and sen with support you can get away with NBAA [no bra at all]. If not, use tape.
The tape is just that. They sell fancy sticky bras that add lift and a bit of support and no lines that range from $8 and up depending on where you get them. OR...use tape. Packing or duck. Duck works the best but can be seen through light colors. Packing is clear and can be worn with anything but can be worn under any color. You start either to the side or under the boob and put the tape in a U depending on how you like your support. So on your boob it will look like a U or a C. If you are worried about nipple definition - there's always bandaids for that. It's an old model's trick from days gone by(back when they didn't make those sticky type bras). But I'm sure you tube or google can help you with a diagram or tutorial.
As for your tag line - do what you feel is right for the moment. It can always be edited.
Prior to telling OBS I had my bio very detailed and my tag line very specific. After I told him I made everything short, sweet and generic if he found himself on SI, he couldn't figure out who I am. Since it was a year from DDay3 a few days ago - and I don't think he's here - I may add more detail back in.
All that to say - do what you damn well feel and edit as often as you feel.
cocoplus5nuts posted 10/25/2019 08:53 AM
I'm only 5 feet and curvy in all the wrong places. LOL I'm a fucking apple!
That tape thing sounds painful. The dress is pretty structured, so I don't think I need a bra. No niople to be seen (not that I care). I was looking and thinking a little lift might be nice. The girls are getting saggy. 😕
What is it about store mirrors? I look at myself in my home mirror. I know I'm fat, but I don't think I look gross. I look in the store mirrors and I see all the dimples and flabbiness and I just want to cry. You'd think it would be beneficial for stores to have more flattering mirrors. Maybe it's the lighting?
[This message edited by cocoplus5nuts at 1:32 PM, October 25th (Friday)]
Lostheart8 posted 10/25/2019 09:28 AM
Store lighting...is always shit. All the cellulite shows, the back fat, and belly. When I see my face in one of those mirrors, I think I look like shit rolled in skin. Itís harsh.
Oh joy today is Friday. Happy Friday ladies. 😕
Chaos posted 10/25/2019 09:31 AM
Anymore, I buy clothes I think will fit and try them on at home. I return a lot but don't subject myself to that harsh light of torture.
You would think that if stores wanted to sell more clothes they'd have better lighting and mirrors.
HeHadADoubleLife posted 10/25/2019 09:38 AM
LH, sounds like you're catching feelings already! GO SLOW. He does sound like a good guy. But if it were me, I would be very wary. We all know from experience with our cheaters, it matters a lot less what they say, and a lot more what they do. Take that with however much salt you want, I'm cynical AF. I'm almost a year out (DDay anti-versary is next week

) and I still feel like I need a rebound like I need a hole in the head.
Confession time - I've avoided talking about this because it's kind of an identifier that could break anonymity, but I've gotten to a point where I don't really care anymore.
ANYway... I work in wardrobe in the entertainment industry. There, I said it.
So yes, everything Chaos said is right - they do sell so many fancy kinds of tape and sticky bras, even more now than when I started. I've tried ALL of them. There are a few I can recommend if you'd like, many readily available at Target, and even CVS depending on where you're located. But as Chaos mentioned, the old stand-by that you know won't let you - or the girls- down is definitely good old-fashioned duct tape. And for nipples, band-aids.
Warning - both duct tape and band-aids leave a sticky residue on your skin that can be a bitch to get off, so follow Chaos' advice
If using tape or stickies - take them off in a shower as the steam loosens the glue.
It does provide the best support., and the cheapest way to cover the nips. Also, for the ladies with small boobs like me (full B when I'm ovulating), you can use the band-aids to do a little lift

I used to do the band-aid trick a TON in my 20s, and I would forget to take them off when I would go to sleep a little tipsy after a night out, so when I would take them off in the morning there would be a little band-aid shaped rectangle of goo around my nipples

So my advice is remember to take it off before you fall asleep!
In looking at the dress though, the way it's constructed with the princess seams and all it looks structured enough that if it is tight enough at your underbust and the straps are the right length, you probably don't need a bra at all. Since you have to take it somewhere to be hemmed anyway you can have them adjust the straps and take it in along your underbust seam so that you have support.
With lace like that your nipples shouldn't show through, but if you still want coverage and don't want to go the band-aid route, there are silicon covers that work well. The only issue I've ever had with them is that if you sweat a lot, they can start slipping, which is why a lot of people use the sticky paper-like ones. However those are one-time use only, and I've known more than a few people who have an allergic reaction to them. I don't like the small silicon ones that have a slight floral shape to them, because they seem to fall off easier, and they're very thick so it can look like you have a weird growth on your boob depending on the material you're wearing. There are new brands that I find at CVS of all places that are larger, thinner, and just round - no floral edges - that I find give a smoother look, and they stay on better because there is more surface area to grab onto.
I hadn't thought of teal. Where would I even find teal shoes?
This color isn't super easy to find except for in bridal shops who sell shoes to match bridesmaid dresses. Or you could go the route of buying a dyeable shoe and having them professionally dyed to match whatever color you want. Most shoe repair places should know how to do this.
Also, pro-tip/trick - you can paint almost any leather shoe. I know you said your silver shoes are uncomfortable, but silver makes a great base for taking on paint - it makes the color nice and vibrant. If not, anything leather will take paint, but black will make whatever color you use appear darker, and you'll have to use more coats, so we usually paint black shoes silver first, then put the color over the top. Acrylic paint from the craft store works really well. If it's smooth leather I recommend using a sponge to apply it. You'll have to do multiple layers, but it comes out smoother so you don't see brush strokes. If it's patent leather you can use either a sponge or a brush, but again, watch out for brush strokes. The fun part is that you can make it whatever color you want! I know Michaels and Joanns both sell multiple different shades of metallic paint, a metallic teal would be nice with the steel color of that dress.
I don't mind black with this dress though, since you said your black shoes are more comfortable. If it's the metallic of the silver that you feel like is missing, I would probably just add some rhinestones to the black to make them feel like they match the dress a little more. We typically buy them in bulk because they can be on the expensive end when you're using so many, but I know craft stores sell them in smaller packages that would be better for you since I'm assuming you don't plan on rhinestoning a ton of stuff. There is a hematite color that would look awesome with that dress!
Of course if you want to just buy shoes that already have rhinestones, Nina brand (also should be sold at Macy's) makes decent ones that aren't crazy expensive. Not sure if you have a Dillard's near you, but they typically have some good rhinestoned shoe options. Also, you can find a TON of options on Amazon. The best part is you can order them on Prime, then just return whatever you don't like.
Whew, I'm glad I revealed myself! What better place than our little protected corner? I think it might help explain some things re: some posts/ideas that have been percolating in my brain lately that just would NOT make sense otherwise. Like how some people's thoughts about "temptation" piss me off - I am CONSTANTLY surrounded by incredibly attractive people in various states of undress, often fully naked, and I STILL didn't cheat. Take THAT men who think that it's just too hard to resist when there's an attractive woman in front of them! Anyway, I've thought about writing that before, and felt like without revealing my actual job, that would make me sound like a sex worker

But the more I think about it there are thousands of us, so how much of an identifier can that really be?
I suck at organizing stuff like our womenz trip.
I'm good at organizing stuff! And since I don't have my kids (

) or my manchild (

) to look after anymore, I've got some free time! But I've never been to the East Coast, so it would be good to get info from people who have BTDT if that ends up being where we agree to go. If we end up going West Coast I've got that on lock, but I do think East Coast might make it more accessible to more people.
But I will make fun sparkly drink labels and I am one hell of a cook. Also kept douchehole's Cards Against Humanity with 6 expansion packs so I'll bring that too.
Excited for your sparkly party favors Ellie!! And yesssss, Cards Against Humanity is fucking awesome!!
Pages: 1 · 2 · 3 · 4 · 5 · 6 · 7 · 8 · 9 · 10 · 11 · 12 · 13 · 14 · 15 · 16 · 17 · 18 · 19 · 20 · 21 · 22 · 23 · 24 · 25 · 26 · 27 · 28 · 29 · 30 · 31 · 32 · 33 · 34 · 35 · 36 · 37 · 38 · 39 · 40 · 41 · 42 · 43 · 44 · 45 · 46 · 47 · 48 · 49 · 50