SurvivingInfidelity.com
®

> I Can Relate

You are not logged in. Login here or register.
Betrayed Womenz Thread
Pages: 1 · 2 · 3 · 4 · 5 · 6 · 7 · 8 · 9 · 10 · 11 · 12 · 13 · 14 · 15 · 16 · 17 · 18 · 19 · 20 · 21 · 22 · 23 · 24 · 25 · 26 · 27 · 28 · 29 · 30 · 31 · 32 · 33 · 34 · 35 · 36 · 37 · 38 · 39 · 40 · 41 · 42 · 43 · 44 · 45 · 46 · 47 · 48 · 49 · 50
EllieKMAS posted 9/9/2019 16:06 PM
Help oh help..... I am at work crying in my cubicle. Just took my anti anxiety meds so hoping they kick in soon. He went to house to pack up his stuff, and as I knew he is not able to take all of it in one trip. So he informed me that he will be back next month for the rest of his stuff and his cat (The Stig)



(side note: it truly is his cat, and I won't try to keep him. But that effing prick has not even asked about Stig once while he's been gone and Stig has totally been bonding with me).
It's not so much all of that, just the fucking tone in the text messages is so cold and dismissive. Like he is SO ANNOYED to have to meet up to sign shit. (Mind you I have done ALLLLLLLL of the work on the D papers. If I left it up to him I'd still be married 10 years from now.) Please send me good vibes. I do NOT want to be a wreck when I see him tonight. Gonna try to get my cries out in the car on the way home.
Leaving here in a bit, so will prob have everything signed and done within a couple hours.
northeasternarea posted 9/9/2019 16:33 PM
EllieKMAS, (((Hugs))) Hope all goes smoothly.
Tallgirl posted 9/9/2019 16:41 PM
Big good vibe hugs Ellie!!!
AmIAnIdiot15 posted 9/9/2019 17:52 PM
You are a rock Ellie! You can do it! Get your tears out, fix your face, and for as long as you're face to face with him he means NOTHING to you. Fall apart after. We'll be here.
Tallgirl posted 9/9/2019 18:48 PM
Thinking of you Ellie. I know you got this
EllieKMAS posted 9/9/2019 19:29 PM
I made it through the 30 minutes it took to notarize and sign everything. Only teared up once. Super resting bitch face.
As soon as I hit the car?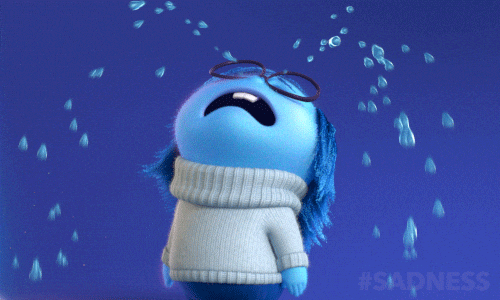 I swear at least 8 of the 20 lbs I've lost in the last six weeks have been tears.
One more day - go file tomorrow and then this shit is DONE.
And sad fact, I will miss The Stig way more than I will miss the asshat. I still have him for at least a few more weeks. But am happy to report that asshat is indeed staying down in the town where his parents are. Glad of that.
And I changed my name back on Facebook tonight. Much as I hate my dad, I always liked my maiden name and I'm NEVER changing it again. EVAH.
Thanks for the good vibes gals! I felt them for sure!
Tallgirl posted 9/9/2019 20:21 PM
Well done Ellie. !!
We knew you could and would.
Tears in the car are totAlly normal.
Big hug
gmc94 posted 9/9/2019 20:47 PM
Ellie - You done good.
Grieve for as long as you need.

and
FUCK.
EllieKMAS posted 9/9/2019 21:11 PM
Fuck fucketty FUCK!!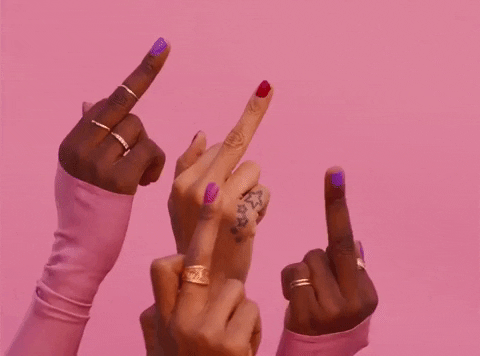 Tallgirl posted 9/9/2019 21:23 PM
AmIAnIdiot15 posted 9/9/2019 22:06 PM
That's our girl Ellie! Nice work staying strong. Don't give him any satisfaction. :)
BigBlueEyes posted 9/10/2019 05:11 AM
Good for you Ellie,
You bloody ROCK
👏👏👏
BigBlueEyes posted 9/10/2019 05:16 AM
My youngest son went to a motocross meeting Sunday
Big championship racing so lots of stalls ,merchandise etc
He bought me home a 🧢, now Iím a little to old to be wearing caps now...but I may have to wear this 1 occasionally as itís black with
ďNEGATIVE FUCKS TO GIVEĒ
(in big block colourful letter across front & the peak)
I very nearly wet myself laughing so hard with him 😍🥰😍
I fucking LOVE it 😊
cocoplus5nuts posted 9/10/2019 07:04 AM
((Ellie)) You got through it. Ypu are badass!
LOL, BBE. Love that your son got you that hat.
Chaos posted 9/10/2019 09:23 AM
Bad Ass Ellie!
BBE - that is an awesome hat.
Oh - and FUCK!
EllieKMAS posted 9/10/2019 09:27 AM
BBE - that hat is awesome!!!
Welp, that was depressing. Took less than 15 minutes to undo 9 years together.

As we were leaving the courthouse he said, "I know this hasn't been easy, but thank you."
For. fucking. what. I wanted to ask but didn't. I started crying and just power walked to my car and didn't say anything to him.
Just for today I am giving myself permission to be a hot mess.
Chaos posted 9/10/2019 09:36 AM
I'd have contributed to your bail had you told him to Fuck Off and tripped the jerk.
You have every right to be a hot mess today. You need a blanket, some wine and chocolate.
Hugs.
Drkenn posted 9/10/2019 09:48 AM
Iím so happy to have found this site. Iím one month post-discovery and still reeling. You all have made me laugh, given me wisdom and given me hope.
AmIAnIdiot15 posted 9/10/2019 11:00 AM
I'd contribute too! I'm in Colorado, should be able to get to where you are to bail you out in six hours or less.
You should thank HIM for not wasting another day of your life.
Stupid selfish jerk. And I think you should keep the cat. Catnapper!
AmIAnIdiot15 posted 9/10/2019 11:01 AM
Drkenn, welcome to the thread! I'm an newcomer as well, but these ladies have been so helpful to me.
Pages: 1 · 2 · 3 · 4 · 5 · 6 · 7 · 8 · 9 · 10 · 11 · 12 · 13 · 14 · 15 · 16 · 17 · 18 · 19 · 20 · 21 · 22 · 23 · 24 · 25 · 26 · 27 · 28 · 29 · 30 · 31 · 32 · 33 · 34 · 35 · 36 · 37 · 38 · 39 · 40 · 41 · 42 · 43 · 44 · 45 · 46 · 47 · 48 · 49 · 50