SurvivingInfidelity.com
®

> I Can Relate

You are not logged in. Login here or register.
Betrayed Womenz Thread
Pages: 1 · 2 · 3 · 4 · 5 · 6 · 7 · 8 · 9 · 10 · 11 · 12 · 13 · 14 · 15 · 16 · 17 · 18 · 19 · 20 · 21 · 22 · 23 · 24 · 25 · 26 · 27 · 28 · 29 · 30 · 31 · 32 · 33 · 34 · 35 · 36 · 37 · 38 · 39 · 40 · 41 · 42 · 43 · 44 · 45 · 46 · 47 · 48 · 49 · 50
EllieKMAS posted 9/3/2019 16:39 PM
You can totally customize one on zazzle if you wanted



Hold on - didn't preview...
[This message edited by EllieKMAS at 4:45 PM, September 3rd (Tuesday)]
EllieKMAS posted 9/3/2019 16:48 PM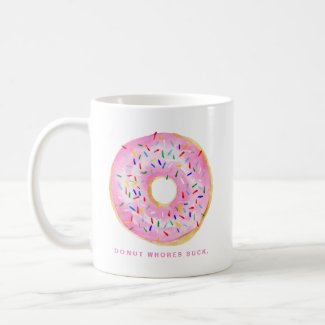 Tallgirl posted 9/3/2019 17:06 PM
love the MUGS
I have all kinds of mean cruel thoughts, but I'll keep them to myself
LADIES_ There is a scooby update in both her threads, she is looking for help... I'm safe and Surprise video....
I posted the text for her. She's watching for advice.
Chaos posted 9/3/2019 17:17 PM
😂😂😂😂 on the mug. Fucking brilliant!
cocoplus5nuts posted 9/3/2019 20:56 PM
my very reasonable cotton briefs. They're comfy at least!
And, no yeast infections!
TG, I read scooby's update. I didn't see anything about help. I must've missed it. What is she looking for?
Chaos posted 9/4/2019 07:05 AM
my very reasonable cotton briefs. They're comfy at least!
One woman's lace and sparkle is another woman's cotton brief's.
Wear what makes YOU feel bad ass and bullet proof!

And... I actually said during a work meeting "dollars to donut whores". One person almost choked on his coffee.
#dollarstodonutwhores
HeHadADoubleLife posted 9/4/2019 09:35 AM
It really just rolls right off the tongue doesn't it

Tallgirl posted 9/4/2019 17:43 PM
LOL I thought about saying it today.
CN+5 - Scooby said she is really struggling with her husband's appeal to the kids. She didn't know how best to handle it and is looking for advice.
My sense is that she wants to protect them from more hurt and is concerned that if they see him, and they are called to testify, that this may create challenges.
EllieKMAS posted 9/4/2019 18:19 PM
Poor Scoobs.... that's gotta be so hard. It does sound to me like her kids are kinda rockstars tho, so I think they will be able to roll with whatever comes their way.
I have been so blah today. I don't know whatsa mattah with me...
AmIAnIdiot15 posted 9/4/2019 20:25 PM
You ladies are wonderful. <3 I'm still barely into this journey, reading your stories have given me so much help and strength.
Ellie, BLAH days are the worst. I prefer rage or happy.

Feel better!
Tallgirl posted 9/4/2019 21:21 PM
Hey AMAI
Welcome to our crazy forum. What is your mug preference?
Ladies, I had two weeks off of work and now I am back to the grind. Too bad.
So I did very little other than exercise and play with my instant pot. I like it! My body is very very sore, it is absolutely exercise resistant.
I did go zip lining. It was fun and I only peed my pants a little. Totally down for a repeat.
Saturday is an antique market, later this month is an autumn night market with a SANGRIA sunset. Fucking perfect. If I only had a "fuck off I am drinking sangria glass" - life would be absolutely perfect. Other than this infidelity shit.
Off to a family wedding in a couple of weeks. Geez. 2nd one in two months. Can't skip it either. Should I give them a matching set of fuck off mugs? Or colouring book? Ha ha.
Ellie, I know blah days. Sorry you were there. Tomorrow is a new day.
[This message edited by Tallgirl at 9:22 PM, September 4th (Wednesday)]
EllieKMAS posted 9/4/2019 21:46 PM
TG I couldn't find a good preview of a wineglass, but thought you'd like this one...

Yeah, kinda blah day. Had a wacky wednesday today. But tomorrow is my Friday so it will be a good day!
Tallgirl posted 9/4/2019 22:00 PM
Love love it.
Want to fackin chug sangria in this mug. !
BigBlueEyes posted 9/5/2019 03:54 AM
FFS, I'm going to need more storage space for little old me soon if I end up investing in all these glasses & mugs you keep posting...

TG,
I did go zip lining. It was fun and I only peed my pants a little. Totally down for a repeat.

Haha I actually spat my coffee out reading that...lol so Thankyou



AMAI,
welcome to the CRAZY corner,
Its my Favourite thread on here

Everyday is a BLAH day until I get to this thread,
You Gals are FUCKING amazing,
Yes Scooby is definitely struggling atm, however she's a planner so I'm sure 'she will come through' stronger with everyones help.
EK,
YES YES YES her kids are definitely Rock Stars

My mug/jug/bowl/bucket

would have be along the lines of drowning in coffee...no better way to go!!!
Still here ladies...still keeping on...one day at a time, one hour at a time, one moment at a time,
Slowly wins the race!!

Tallgirl posted 9/5/2019 05:40 AM
Welcome BBE to our corner of craycray (as someone a couple of generations behind me explained to me craycray means crazy)
Signed,
old and wtf?
lol
[This message edited by Tallgirl at 5:53 AM, September 5th (Thursday)]
cocoplus5nuts posted 9/5/2019 07:18 AM
TG, you're doing pretty good if you only peed a little.

My body is getting resistant to exercise. I have always exercised, lifted heavy weights, did some bodybuilding, crossfit, yoga. Never had problems. I recently started a Beachbody lifting program. I am so sore all the fucking time! My joints are all kinds of messed up. Fucking age!
My body is also resistant to letting go of fat. Has anyone tried estroven? I'm considering trying the weight control one. I don't like to mess with the natural functioning of the body, like aging and natural hormonal changes, but I'm also very vain. I am not happy about this fucking beach ball on my belly!
Nothing much going on here. Waiting to see what happens with Dorian. My NC house may be in the path. Our friends from there may come stay with us depending on how bad it gets.
Chaos posted 9/5/2019 07:26 AM
I want every one of these mugs!!!!!!
Exercise is my friend. It keeps me sane. It also keeps me from needing bail money. I usually walk and do elliptical. I'll do Pilates from time to time.
C+5N - praying your NC home stays save. Also praying for anyone in Dorian's path.
In the Land of Chaos - WH band plays this weekend and I will be getting all glammed up and attending. That is unless teen plans change last minute as teen plans do from time to time. I refer to myself as Band Wife Barbie when I do this

ETA - FUCK!!!!!
[This message edited by Chaos at 8:38 AM, September 5th (Thursday)]
TX1995 posted 9/5/2019 08:18 AM
Love the mugs. :)
TG - 😁 I ziplined in Costa Rica last year. So much fun. And I pee in my pants a little because I had two kids, not out of fear! 😬
I wish I liked exercise. I kickboxed for a whole there. Then DDay 2 hit and I still haven't gotten back to my health and energy level I was at before. It might be the depression but I can't muster the energy for very much these days. Good for a of you who like it or are dedicated. If it wasn't for the 20 pounds of weight I've lost bc of my cheating husband, I'd be unhappy in my body and have to move again.
Did the brain mapping the other day. Get the results next week. Really hoping that helps.
Spending the day with a couple of friends drinking fruity frozen drinks by a pool. When the kids are in school and the bus brings them home...hope you all have a fucking great Thursday!
EllieKMAS posted 9/5/2019 15:59 PM
This is quickly becoming one of my favorite spots on SI. It almost always makes me giggle!
I am so glad today is my Friday. I swear I have always been an extroverted introvert and not liked being where it is too peopley, but since all this A crap started, there are days (like today for instance) when having to interact with 'normal' humans is borderline impossible. I tell my work buddies that I am 'makin the face', and this is the one I mean.

Like seriously - I don't care about your flat tire, [coworker]. My soul is flat right now... fuck your tire. I mean, I know their flat tire sucks and I shouldn't invalidate their feelings, but honestly I don't need to have a 15 minute convo about it today because I. Just. Can't. EVEN.
Ooooh ziplining sounds like super fun! I should see where I can do that...
Tallgirl posted 9/5/2019 16:25 PM
I literally pee a little when I bounce on a trampoline. Two kids = random urine squirts with any level of bounce.
Pages: 1 · 2 · 3 · 4 · 5 · 6 · 7 · 8 · 9 · 10 · 11 · 12 · 13 · 14 · 15 · 16 · 17 · 18 · 19 · 20 · 21 · 22 · 23 · 24 · 25 · 26 · 27 · 28 · 29 · 30 · 31 · 32 · 33 · 34 · 35 · 36 · 37 · 38 · 39 · 40 · 41 · 42 · 43 · 44 · 45 · 46 · 47 · 48 · 49 · 50