You are not logged in. Login here or register.
Positive Reconciliation Stories
Pages: 1 · 2 · 3 · 4 · 5 · 6 · 7 · 8 · 9 · 10 · 11 · 12 · 13 · 14 · 15 · 16 · 17 · 18 · 19 · 20 · 21 · 22 · 23 · 24 · 25 · 26 · 27
WarpSpeed posted 4/1/2012 14:48 PM
Married my college sweetheart. We had what I thought was a "normal" loving relationship. We fought, sometimes loudly, but I never thought it was anything outside the norm.
Somewhere along the way we both let things drift and our marriage got worse. I think we both knew it, but we never talked about it. She wasn't happy and I was withdrawing but I never said to her "we need help" and she never said it to me. We both failed there. We still had good times, but there was too much of an element of people living separate lives together.
One day I came home and she was gone. Empty closet and a note on the bed. Devastating.
She said she had to take care of her. We met at a mall that night so she would feel "safe" and talked. She was unyielding.
A month later she filed. Two months after that we were divorced. During all of this I asked one time if there was someone else and she said no.
She made plans to move home to Florida from Dallas and pursue becoming a nurse. We did "collaborative divorce". I was kind and giving.
Off she went. From the day she left me . . . which is the first time I knew we had a real problem . . . to the divorce was three months. About six weeks later she had left the state.
In the six months before she left me she had lost a job, moved her dad into a nursing home over disagreement from her sister, become an empty nester with our youngest leaving for college and seen that youngest flounder as he got into trouble with partying etc , , ,
In January of 2010 she was still unemployed but had a good job lined up to start in February. She had planned trip to Florida to help get her Dad's house ready for sale. She was there for a month. During that time she met up with a former HS boyfriend that she had been reconnected with on Facebook that fall. Heck, she had told me about that and I thought nothing of it.
They started to "connect" and you can imagine how he made her feel. He said the right things to someone that wanted to hear them. He was in a "bad marriage" too.
So . . . she drives home after the month away thinking about the old HS BF and us. I headed out of town for a business trip and she packed up all her stuff, left me a note on the bed and moved in with a friend.
I changed about a million things in my life to try to win her back. I stopped a message board I was obsessed with, started church, stopped dipping tobacco, got on a low dose of Prozac, saw an IC, poured all the booze down the drain . . .
No amount of change mattered. We hardly talked. There were a few brief periods where she softened, but I only saw her five or six times from when she left in late January to when she moved in late May.
I was discarded.
After the divorce, I started dating. She found out I was dating about six weeks after moving. She got jealous and we started talking. I broke it off with the girl I was dating and flew to Florida to see her.
We determined that weekend that we would get remarried and work through it. We got remarried in Vegas a month later.
End of January she left, start of March she filed, start of May we were divorced, July we reconnected and August we remarried. Hence the name WarpSpeed.
We're in marriage counseling and we'll succeed.
This thing is just weird for me because I didn't even know that she had left me for someone else until after the divorce when she told me in the first few conversations after finding I had started dating.
During the "discovery day" part I was so focused on "wow we can put this back together" that I barely processed that whole "other man" thing. I ignored it because I wanted her back.
Starting to deal with it now. We've got help. It is working. But there is a lot on this site that rings a bell.
Update June 2011: In just the last month she's really started to get what I've gone through and is trying to help. That has allowed me to be more open with the things I'm working through. Posted on someone else's thread recently that there are parallel planes that we operate on. One one plane is a tremendously revitalized marriage. We're very happy. On another plane is pain and resentment and anger that we need to work on.
For us . . . we work on both. We work on the day to day happiness and that gives us the energy to commit to working on the dirty, messy painful stuff.
Update April 2012
Our marriage has never been better. Real healing, for both of us, took place last summer and fall as she truly expressed her deep felt remorse. I could see her pain at the pain she had caused.
We talk, we trust, we love . . .
It is awesome.
It can be done. Best luck to all of you.
iceg posted 4/10/2012 16:01 PM
I just posted "stillstruggling", but needed to clarify for anyone searching for hope. While this has been a ride I will never take again. I will say that my WS and I are happier than we have ever been!
I just thought when she walked down the isle that I loved her...I KNOW I do now! Why? Not quite sure, but we have found something that was missing...we're like kids at Christmas with each other and we love it! Do I still struggle...yes. She does also, She gets VERY emotional and consumed with guilt at times. (part of helping me heal) The bottom line is God Himself put us together and who are we to question Him. Not preaching, at all, just saying that's the way we see it and even though I/she still struggle almost daily. It's what we want! Happier than ever and looking forward to tomorrow! YAY US!

[This message edited by metamorphisis at 4:24 AM, April 27th (Friday)]
jtiger posted 4/16/2012 18:41 PM
I am happy to say that 2.5 years later things are great between WS and I. We have an almost 1 year old son and I admit times are trying, but we are getting through it. My situation is a little different as I still see the OW a couple times a year at get togethers. The first few times were fine, I was the bigger person and would make the first contact, but the most recent one I could not even look her in the eyes. WS even knew it was hard for me and has been great. I do have a couple flashback from time to time, but those are happening less frequently. I am so thankful for this messageboard as it has gotten me through my darkest days.
Sam19 posted 5/3/2012 10:18 AM
Thanks everyone & especially Sportsfan. I am the WS and we have been working on R for most of 3 years. DD was a bit over 3 years ago but took me awhile to get my head out of my you know where and into the game, so to speak.
Earlier this week our youngest daughter posted some photos taken before D-day. The look of love & happiness between the two of us brought a smile to my face and reminded me of what we were working towards/hopefully mostly getting back to.
I am overseas on a short term contract & my bride and I were IM chatting and I inquired if she had also seen the picture. She stated it had and that it broke her heart. It triggered her. The exact opposite of what I felt when I saw it.
The progress in the R was that I was able to address it straight on. No ducking, dodging or looking to change the subject. I created the mess, if we want to continue as a couple, then by God I have to also be there when it gets uncomfortable.
All of your stories are giving me hope that it does get better. Thank you again & best wishes for continued happy R.
steadfast1973 posted 5/14/2012 12:49 PM
Coming up on 3 years since dd. FWS has been great. We are R'ed completely. It took about 2 years. I still have some small triggers... But, I looked OW's g+ site today, and felt no anger!

nightlights posted 5/19/2012 11:37 AM
Love these success stories! Gives me hope! I know deep down that my story will be in here too someday when the pain has faded. Thank you all for not giving up. It is a reflection of your character and your big heart.
love and hugs
looking forward posted 5/23/2012 18:41 PM
We have been working on R for over three years; the struggle continues, but we are having more good days than not.
Our 40th anniversary is coming up next week, and my dear H took the positive step of wanting to acknowledge it again, after spending #37, #38, and #39 apart, me at home, him @ our place in the city.


We are returning to the church where we were married 40 years ago. He wants me to wear my wedding dress; he's wearing a tuxedo, and a close friend is our "official" photographer.

[This message edited by looking forward at 6:46 PM, June 4th (Monday)]
looking forward posted 6/4/2012 16:11 PM
H and I celebrated our 40th wedding anniversary this past weekend by returning to the church where we were married.
We even gave each a card and a gift.
I gave him a garden ornament that he had been admiring for a few weeks (not romantic, I know....lol). I researched meanings for the frog and umbrella and wrote these down:
frog ~ luck, rebirth, renewal, healing, metamorphosis, transitions
The frog is also a common Christian symbol for the holy trinity and resurrection. We have both returned to church.
umbrella ~ protection, being sheltered from life's storms
As well, it sits on the eastern side of our gazebo (Feng Shui practices recommend the east window of your home to encourage a happy family life).
My H gave me a ring with five stones. He said they represent my colourful life and the words, "I will always love you." I am wearing it with the peridot ring he gave me December 09, a new promise ring.


[This message edited by looking forward at 8:15 PM, April 14th (Saturday)]
Deeply Scared posted 6/5/2012 08:06 AM
The other day MH and I were at one of our favorite sushi restuarants...all the waitstaff knows us and always comes over to hug us and see how we're doing.
We're regulars there...every Friday for Happy Hour

Anyway, one of the waitresses said "you two are our favorite couple!" and MH said "thats because we're so sweet and in love"

The waitress leaned over our table and grabbed the sugar packets and said "Awwwww...you don't need this sugar"



Fighting2Survive posted 6/18/2012 09:14 AM
A small thing, but one I had to share...
Yesterday I got an overwhelming craving for a Coca-Cola Icee (blame it on pregnancy hormones- I do). DH drove me to a convenience store where the Icee machine was down. The next three didn't have Icee machines.
An hour later, after many, many stops at various convenience stores, DH walks to the car with the biggest Icee cup I've ever seen in my life. He was grinning from ear to ear.
I kissed him and told him he's a good man. He really is.

WarpSpeed posted 6/18/2012 17:49 PM
In Aruba last week 28 months after she left, 26 months after the divorce and 22 months after getting remarried on our 23rd anniversary. Still going strong.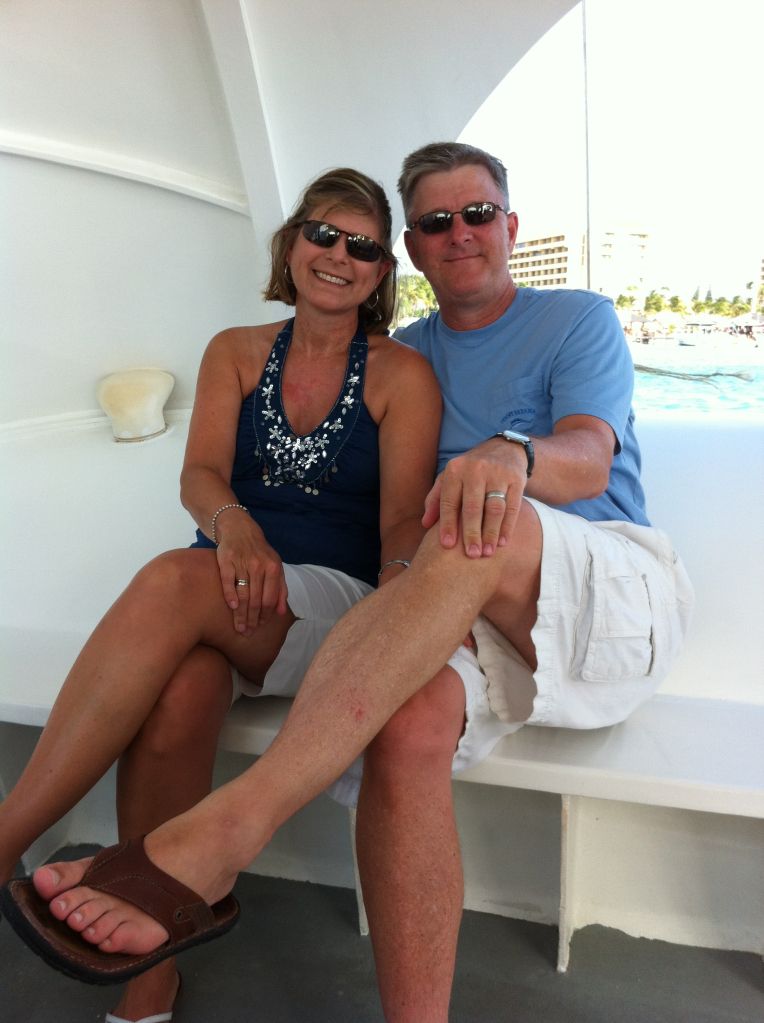 The second wedding in 2010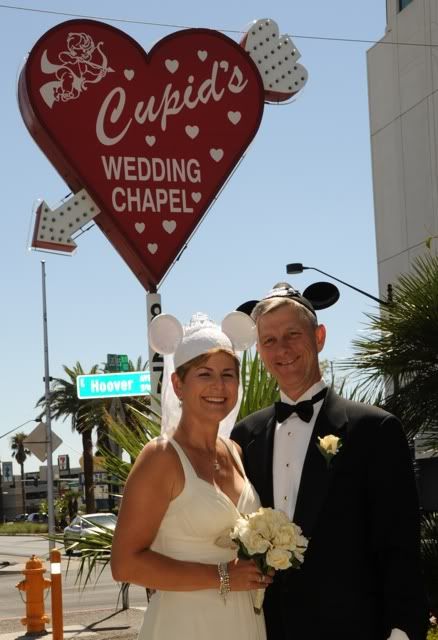 Rise And Shine posted 7/2/2012 16:52 PM
Okay, my turn to add a little positive reconciliation story to this thread.
Our wedding aniversary is coming up this Friday. It will be the 4th wedding anniversary since dday.
But ever since dday, we have not celebrated our anniversary. It's been too hard for me or, IDK, irrelevant maybe?
Our oldest daughter is flying home from NYC for a visit and the other 3 kids are all here...
So, last week I asked my WH if he would like to celebrate our anniversary this year with a dinner at the historic mansion where we were M'd...and with all the children with us.
He stood quiet for a minute than he began to cry (oops, I'm going to cry now writing that..lol).
It's kind of strange, we've both been weepy ever since.
But it's a true milestone event for the both of us. Ugh, I can already picture it...we're going to be crying like goofy parents and the kids are going to be rolling their eyes (they don't know).
There ya have it...my little positive reconciliation addition to this thread.

WarpSpeed posted 7/4/2012 11:16 AM
Stillhurt123 posted 7/4/2012 11:59 AM
My WH and I are new to R, but we're doing well. Almost 7months since the first DD and one month into true R....
I can honestly say that I have never been happier in my M than I am now (as much as I wish we could have gotten here another way).
We never really had that 'honeymoon period'. We were both to blame for that...but I feel like THIS is even better than the beginning.
A great example happened yesterday. I was having a tough day..lots of triggers...it was really starting to get to me and I was acting grumpy (I had already decided it was just me and this feeling needed to pass). Old WH would have said - you're in a bad mood, stop it, etc....new WH said (in a soft concerned voice) - hey, are you in a bit of a bad mood? I looked up at him and smiled and said, yes...yes I am...he looked at me, gave me a hug and said, what can I do to help. I said, you just did.
About 2 hours later he said, you look like you're in a better mood, I said I was feeling better...he asked again, is there anything I could have done differently to make things better for you?
God I love this man!

BetrayalHurts posted 7/6/2012 22:27 PM
This has been truly inspirational.....thank you all for sharing
Edie posted 7/10/2012 14:03 PM
But it's a true milestone event for the both of us. Ugh, I can already picture it...we're going to be crying like goofy parents and the kids are going to be rolling their eyes (they don't know).

HFSSC posted 8/8/2012 09:36 AM
Just needed to get this out here and keep the positive stuff going. Everybody IRL is absolutely sick of hearing me say how much I love my H and how much he has changed.

Even the radio announcers on our Christian radio station know my voice when I call. I don't even have to say my last name.


I do not feel like I am even married to the same man. Especially since the day when I discovered the broken NC... he has stepped up to the plate, owned every bit of his stuff and is doing things every single day that are rebuilding my heart and my trust.
He is reading. The Bible, Not Just Friends, The Ragamuffin Gospel, whatever. He is not posting as much here but reads every single day. He met with our pastor yesterday for some guidance. He is proactive in MC. He is telling me what he feels. He is asking me what I am feeling, rather than assuming he already knows. He is doing things every single day to let me know how much he loves me, how sorry he is, how he is changing. Some of them are little things. Some of them are over the top, extravagant expressions of his love and humility.
He won't fight with me.

How do you fight with someone who won't fight back but says, "I want to pray about that and take our time to discuss it." ????? He is leading our kids. He is being an example of how a man should treat his wife, his children, his parents, people around him.
And he's terrified that he's going to mess it all up somehow. That's the MOST endearing thing about him is how scared he is that he will revert to his old patterns.
I love him. I love him more than I imagined possible. Our final DDay antiversary is fast approaching, and when I look back at a year ago, I can't even recognize the 2 people I see.
Aubrie posted 8/8/2012 11:38 AM
This past weekend (end of July)we turned another corner in our R journey.
Mr. Aubrie has been working alot of overtime lately but has put forth an enormous effort to stay in contact with me. Lots of calls and texts throughout the day. Even if he's not coming home till 8:30 at night, I still feel a strong connection to him. Our days are flowing. Communication is wide open. (Which is something we've always struggled with)
Sunday afternoon we had an event to attend. I hate going to events because as soon as we get there, Mr. Aubrie disappears into the crowd. No eye contact. He ignores me. Brushes me off. Doesn't help watch the kids. Gets annoyed when I ask for help. We leave when he is ready and if I ask to leave early, he gets irritated.
He enjoys one on one time with me, but anywhere else, he detaches from me because he's ashamed of me. He hates being reminded of what I've done and that I'm not who people think I am. He hates standing in a group of people knowing they are in happy, healthy relationships and we're standing in destruction and chaos.
This weekend was nice, Sunday morning went smoothly, but towards the afternoon I started bracing myself for the cold shoulder. We arrived at the event. He held my hand into the building. Someone approached me and asked me a question and a conversation started. Mr. Aubrie excused himself and walked over to a couple of his friends. He stood facing me across the room. Strange. Throughout the entire evening I kept an eye out for him like I always do. He was always facing me. He made eye contact constantly. He smiled. He wiggled his eyebrows and grinned. It was puzzling. He was so different. Then later I found out why.
This week we've had spurts of conversation about Sunday afternoon. He said he has seen a huge change in me. I have been rearranging and changing just about everything in my life. (All positive, necessary changes.) When we arrived a the event Sunday, he realized he was proud of me. He didn't feel ashamed of me in the crowd. All those "happily married" people in the room and he zoned in on me. The new me. And he was honored and proud to call me his. Previously he's tried to fool himself into being proud but it never felt right. He said now he feels it with his entire being and there is no doubt.
While he was having his own little revelation, I was having my own. Many people always say that would gladly give their life for their spouse. They'd take a bullet. They'd jump in front of a car. I'd always said it too, but I doubted if it reeeeally came down to it, just how much I would sacrifice for him. Yes, I was that selfish. As we've journeyed through R, I've been learning and building a real love for my husband that I never truly grasped before. And I have discovered, if faced with the choice of my life or his, I would gladly lay myself in the path of danger and death for him. I truly love him enough to sacrifice my existence for his.
Thru this journey, I've laid alot of my stupidity and selfishness down. It's liberating. It doesn't have to always be all about me. I'm just one person in this partnership. I've ignored him for far too long. That will not happen anymore. That will not be our future.
We're still struggling with some things. There's still some issues to address. However, we're making positive steps. We're closer to the goal. Please forgive my Positive Polly-ness.

I just have to share the good. There's been years of negativity. I've wallowed in that crap for a long time. I heard someone say last week, "The choices of the past can never be changed. So don't waste your day today bemoaning what you cannot change. Instead, make positive choices that will impact and change your future." That's what I'm trying to do.

btl1980 posted 8/15/2012 15:18 PM
Thank you all so much for sharing. I like to believe I can love and trust him again and your stories make me see it is possible.
aanderson088 posted 9/12/2012 17:01 PM
Well, it's 10 days now since we started seeing each other again. My betrayed girlfriend went those 10 days without bringing up even a hint of insecurity or fear or resentment. Last night she brought it up and we had a very healthy and strengthening discussion. No angry words or talk of ending anything. She's really incredible and understanding. I am so glad that I was given one more chance. I told her that we'll take it as slow as she wants to or as fast as she wants to and I want her to not worry about my feelings about the rate or healing and to not be afraid to bring up her feelings to me. I want to do anything that I can to help her heal and trust me again and it feels really great to have finally seen the light. I know that the process is still so young, but we love each other very much so I know that it will not be very grueling or painful, only long. I'm excited to continue building and growing and I'm so grateful that she is so willing to try again. I am getting butterflies! Hahaha. At 23 you don't really think it's possible, but it is

Pages: 1 · 2 · 3 · 4 · 5 · 6 · 7 · 8 · 9 · 10 · 11 · 12 · 13 · 14 · 15 · 16 · 17 · 18 · 19 · 20 · 21 · 22 · 23 · 24 · 25 · 26 · 27