You are not logged in. Login here or register.
My 10,000th post - You Are Going To Be Ok
Pages: 1 · 2 · 3 · 4 · 5 · 6 · 7 · 8 · 9 · 10 · 11 · 12
Jrazz posted 7/25/2013 00:36 AM
For all of us, especially those who have Just Found Out that the person they are supposed to trust the most on this planet betrayed them, there are a lot of questions.
The range of these questions varies depending on the type, duration, and nature of betrayal, but the one question that burns in EVERYONE's heart and mind is this:
Am I going to be ok?
This question is asked of those who have gone before us, and we are not only hoping for tips and tricks on how to heal, but some sort of timeline or goal so that we can mark our calendars out for the day when the bleeding stops and the sun comes back out. For some, peace can come in a matter of months. For most, it takes years… but the good news is that it is always possible. It is ABSOLUTELY possible to heal from this and to feel happiness again.
I can't tell you where you're going to be in a year, or the standard 2-5 years we've all come to depend on for our sanity to return and our lives to once again feel "right." I can tell you that as I look at the number 9,999 in regards to how many times I've posted thoughts or feelings on this website, I see almost ten-thousand steps towards healing. Whether they were posts pleading for someone to tell me why this happened, posts venting about the unfairness of the situation and ugliness of the players, or posts about something that surprisingly brought me a feeling of joy I was scared didn't exist anymore… each one was a step of growth. Progress. Healing.
As I look back at my time here, I see how much I've gained in terms of outlook on the human condition – mine especially. You hear that self-esteem has to come from within, you technically know it's true, but it's not until you have your entire world burned to the ground and you stand alone with nobody to catch you that you realize you are not only solely responsible for your own self-worth and happiness, but that you have the power to control both of these things.
Every day that we are here we are adding to our arsenal of personal strength and well being. We learn how to take care of our health like we should have all along. We learn that we are worthy of kindness and compassion, and we are reminded that showing compassion to others is always of mutual benefit. We learn that by not giving our emotions and time to the selfish leaves more energy for the worthy.
The pinnacle of this education, for me, has been the knowledge that our worst fears can come to fruition at any moment, and we can get through it. This betrayal is most certainly on par with any other life tragedy that one may face. We're terrified of betrayal on a whole, and when it hits it's just as bad if not worse than we imagined. But then something remarkable happens – the world keeps turning. Kids make us laugh. Pets kiss our faces. We perform something artfully, or skillfully and we feel pride in our action. We live – and we have the opportunity to live well again.
THIS is invaluable, and gives us a boost that those who have not yet suffered such a life pitfall are still lacking. We are part of a secret society who has gained crisis-management skills that will benefit us throughout our lives. Now, when faced with things like betrayal, death, financial hardship, illness, or any other emergency, we have a new outlook. We know we can survive, and instead of dropping to our knees in surrender we reach into our bag of strength for the tools we assuredly know exist because we developed them here.
YOU ARE GOING TO BE OK. THOUSANDS OF US ARE HERE TO TELL YOU SO.
I promise that if you try to reach inside yourself for that strength, it will be there. It grows every day. Every drink of water you take when you want to give up is strength. Every kindness you extend to someone you don't particularly care for will build you up. Every time you look in the mirror and say, "I am good. I am worthy." you will be building up a foundation of believing that – and rightly so.
It's going to be ok.

SuperDuperWonderboy posted 7/25/2013 00:45 AM
Thank you Jrazz. That was excellent. And thank you for all that you do.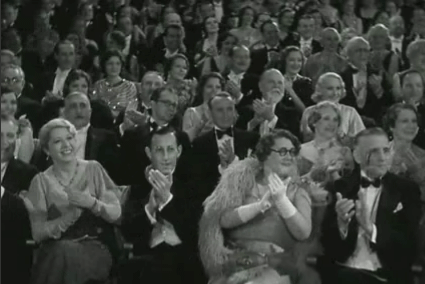 [This message edited by wonderboy at 12:25 PM, July 25th (Thursday)]
ecm1212 posted 7/25/2013 01:10 AM
Thank you Jrazz, that was a beautiful and helpful post.
timeforchange posted 7/25/2013 01:13 AM
Thank you for your wise words.
Not just on this post but the thousands before it too.
Thank you also for the time you give to SI.
To those who have Just Found Out... Please read and re-read this.
It is true. You can rise again from the ashes of infidelity. Life will get better.... Things will be ok on time. Please never lose sight of that.
If you reconcile or divorce life will go on.
My wish for you all is that you will
Not just survive but thrive and rise up again to reclaim life, joy and happiness.
confused615 posted 7/25/2013 05:25 AM
((((Jrazz))))
Thank you.

MovingUpward posted 7/25/2013 06:48 AM
Beautifully put, my friend.
bionicgal posted 7/25/2013 07:16 AM
Just what I needed to hear this morning.
Namaste.
[This message edited by bionicgal at 7:20 AM, July 25th (Thursday)]
forgivingnow posted 7/25/2013 08:37 AM
I know one word posts don't count.....but

WOW
You are an incredible writer and thank you so much. I will keep reaching inside for that strength.
Jennifer99 posted 7/25/2013 09:02 AM
Jrazz posted 7/25/2013 09:39 AM
Thank YOU all for being here and sharing this.

Blackhair posted 7/25/2013 09:46 AM
Thanks Jrazz, awesome post here, I feel the strength when reading it! That is what we all need right now!
tushnurse posted 7/25/2013 09:51 AM
Excellent, Well said.
Newbies please listen. Every word is true.
1Faith posted 7/25/2013 09:52 AM
Jrazz
((hugs))
It is such a long and painful journey but it is one that much can be discovered that is positive as well.
Thanks for sharing all your words of wisdom and caring thoughts.
You are a God send.
Many your continue to grow and bloom in all the ways you desire.
Many hugs.
somanyyears posted 7/25/2013 09:55 AM

..



..well said Jrazz..
and thanks!
smy
HardenMyHeart posted 7/25/2013 09:58 AM


putonahappyface posted 7/25/2013 10:15 AM
That was beautiful & empowering, Jrazz! Even though it's not "approved literature," I'm going to read this at my next Sanon mtg! Thanks for all you do!

Lucky posted 7/25/2013 11:16 AM
Thank you jrazz for such a wonderful post, it's all true - you will heal from this.

I'm an SI veteran heading into nine years out, we are reconciled, happier than ever, more in love than ever, stronger than ever, changed forever - but for the better.... Walking through the fire was absolute hell at times & questioning too many times when the struggle seemed impossible...
Whichever path you chose you will be wiser & stronger in ways you can't imagine!

Just remember you will always find comfort and support here.
OnAnIsland posted 7/25/2013 11:33 AM
Thank you to one strong and wise woman!
dargirl posted 7/25/2013 11:43 AM
Just found out again... after all the pain from before, i forgave and did not forget.. but now.. all over again? how much can a person take..? I am usually a outgoing person and I find myself not even wanting to get up in the morning, IF not having to walk my dog I would never get up.. very sad and hollow right now.. started smoking, punishing myself almost, cannot eat, definately do not want to socialize, my happiness has all melted away.. I feel hopeless right this moment....
Jrazz posted 7/25/2013 12:14 PM
I'm so sorry, dargirl.

The fact that you can label the pain with "at this moment" means that somewhere deep inside you know that it's only temporary. The fact that you're getting up to walk your dog is HUGE. Going through the motions is hard to do when you don't want to even get out of bed. See? Strength. It's ok that you need outside motivation right now.
I know that does NOTHING to alleviate the hurt and hopelessness right NOW, and I totally get that. I can't imagine what a new DDay feels like - I haven't quite been through that. Do you have a support system IRL? (Counselor? Close friends or family?) I do believe that our greatest strength comes from within, but I know that there are many times when we need help to climb out of the hole, too.
Well, we're here for you so post what's going on as much as you need, and PM me if you need a shoulder to lean on. I'm really sorry it happened again - I think it's time to protect yourself from your WS having any more power over your heart.
(((dargirl)))
Pages: 1 · 2 · 3 · 4 · 5 · 6 · 7 · 8 · 9 · 10 · 11 · 12