SurvivingInfidelity.com
®

> Off Topic

You are not logged in. Login here or register.
SI Prayers/Mojo Request...Cancer
Pages: 1 · 2 · 3 · 4 · 5 · 6 · 7 · 8 · 9 · 10 · 11 · 12 · 13 · 14 · 15 · 16 · 17 · 18 · 19 · 20 · 21 · 22 · 23 · 24 · 25 · 26 · 27 · 28 · 29 · 30 · 31 · 32 · 33 · 34 · 35 · 36 · 37 · 38 · 39 · 40 · 41 · 42 · 43 · 44 · 45 · 46 · 47 · 48 · 49 · 50 · 51 · 52 · 53 · 54 · 55 · 56 · 57 · 58 · 59 · 60 · 61 · 62 · 63 · 64 · 65 · 66 · 67 · 68 · 69 · 70 · 71 · 72 · 73
SisterMilkshake posted 4/20/2016 13:01 PM
I am so sorry, DS. Cancer is so unfair.

Sending you much love, prayers, mojo to AK47 that shit! Also sending you many thoughts of peace and serenity to you and MH as you go into battle against this MoFo. (((((((((((DS & MH))))))))))))))
TattoodChinaDoll posted 4/20/2016 13:03 PM
((((DS and MH))))
New meaning to time to put on your bitch boots and kick some ass!
Aubrie posted 4/20/2016 14:20 PM
Big hugs, love, and prayers for you and MH.
((((((((DS & MH)))))))))
cass posted 4/20/2016 14:51 PM
So very many good outcomes DS. Sorry I am late to this but you got all my prayers, mojo, positive and strength vibes plus good wishes across the miles. We're all with you - all the way through this.

((((DS & MH))))
TryingToBreathe posted 4/20/2016 21:45 PM
I haven't been here in ages, but something told me to check in, mainly to make sure you guys didn't get hit by the floods. I just read your news and feel like I've been punched in the breadbasket.
Without this site, I can honestly say I would not be here today.
(My D-Day anti-versary is 9 yrs. this Friday.). I will never be able to re-pay you & MH for creating this lifeboat that made room for me & 50,000 others.
I know you are going to kick this f*cking cancer in the balls & come back stronger than ever. You are where anyone in your shoes would wish to be for treatment.
Nearly 40 yrs. ago, my then mom-in-law was treated for a very aggressive form of cervical cancer. She got amazing treatment & lived another 40+ years. She was treated at M.D. Anderson.
I hope you realize just how much you are loved and appreciated, even by those of us who haven't yet met you. I promise that WILL happen whenever you guys plan another G2G.
(((((((((DS)))))))
2oldforthis posted 4/21/2016 16:56 PM
Don't always check in at off topic so I was saddened to read this. Hugs and prayers to you.
Alex CR posted 4/21/2016 17:29 PM
Oh DS I'm so sorry you have to go through this....but you will get through it and come out the other side.
Take good care of yourself and know the power of prayer is proven. There are a whole of lot people here sending powerful mojo your way.
Timetoact posted 4/21/2016 21:28 PM
DS,
Virtual hugs to you.
Stay positive . You are tough and can beat this
trying to smile posted 4/22/2016 02:37 AM
I can't believe I only just saw this.
(((DS & MH))))
Sending lots of healing thoughts, positive energy and love across the miles to you both. I work in a medical practice and I've seen many, many people survive a diagnosis of cancer DS. I know it's scary, I know you've embarked on a journey you never would have wanted but please, please stay positive. It's important for you to know know that you can and most likely will beat this.
Support each other as I know you will and come here for the support you know you will receive from this enormous family of survivors you fostered from around the world.
Keep the faith, we will too.
tts
FinallyHappy posted 4/22/2016 06:04 AM
Don and I are here, thinking about you and MH constantly.

Furious1 posted 4/22/2016 09:47 AM
((((((((DS & MH))))))))
My thoughts are with you. Just sent in a small donation this morning so I hope the helps you two have one less thing to worry about.
KJP711 posted 4/22/2016 10:51 AM
((((((DS & MH))))))
I love your spirit! My son had cancer (large tumor in his throat at the base of his brain) when he was 3.5 years old and went through a year of chemo and radiation. He is turning 21 next month and is great. You can and will beat this!!!
I made a donation this morning.. I hope others will do the same to help a little..
Will keep you in my prayers.. <3
SilverEagle posted 4/22/2016 14:02 PM
(((((DS)))))
I am a very long term cancer survivor. Your story, and your reaction upon hearing the news, really resonated with me. Really took me back.
We are ALL survivors here, DS. Sending you strength.
And Peace.
~SilverEagle
Cally60 posted 4/22/2016 15:03 PM
It's almost exactly seven years since I joined SI (is it really that long?!) and I still read and sometimes post on this wonderful site. But less often than in those early, distraught days, when it was by far my most important source of advice and support. I'm so relieved that I decided to check the forums this morning, saw deeplysad's post in General and hence have not missed seeing this thread. Although I so much wish that the reason for it didn't exist.
Like so many others, DeeplyScared, I am so very sorry that you have this dreadful illness. And I'm furious at Fate for dealing this blow to someone such as you, who have done so much to help others. Yeah - life's unfair, but I refuse point blank to get used to it. And I shall therefore inwardly rant about this as much as I choose! Which, I can assure you, will be a LOT.
My very best wishes, DeeplyScared, both to you and to MH, for the difficult journey ahead of you. If the power of thought and/or prayer exists - and I tend to think that it does - you can rest assured that you will be having SI deliveries of it by the big-rig!
[This message edited by Cally60 at 3:03 PM, April 22nd (Friday)]
StillStanding1 posted 4/22/2016 23:19 PM
Sending prayers your way. May all the strength and love you've given be returned to you a thousand fold. (((( DS & MH )))) I can't imagine how stressful and scary this time is for you.
Deeply Scared posted 4/23/2016 07:32 AM
I wanted to thank everyone for taking the time to send me well wishes, prayers and positive thoughts...I need them

Today is a big day...they're shaving my head and then fitting my wig around a bald scalp. This is making it all so real.
Yesterday I had two meetings at work...the first one was with our maintenance and service department...I had 16 sets of eyes staring at me while I explained what type of cancer, my treatments, possible days I won't be able to come to work and that I'll look different on Monday with a new hair style

Everyone at work of course already knew...these were just an official meeting to give the specifics.
One of my maintenance guys started crying...bless his heart, he's so worried about me

Everyone at work has been incredible...so supportive and making sure MH and I know that we have a big support system through them.

My radiation was pushed up from 5 weeks to 7 weeks - 5 days a week. And chemo is 1 day a week for 7 weeks - each treatment is 5 hours.
I'm going to push through this shit...no way is cancer going to tell ME how my life will be!!
Thank you again...I can't tell you how wonderful it is to read your messages


AK47 THIS SHIT!!!!!!!
[This message edited by SI Staff at 9:02 AM, April 23rd (Saturday)]
cantaccept posted 4/23/2016 09:23 AM
Just saw this post. I am joining in sending prayers, mojo, positive thoughts your way.
I am so sorry that you are going through this.
Biggest hugs to you both.
Can
ZenMumWalking posted 4/23/2016 10:18 AM
AK 47 THAT SHIT!!!!! And FUCK CANCER!!!!!
You're gonna do great. Now go rock that new hairstyle.


((((DS))))
yearsofpain25 posted 4/23/2016 10:21 AM
Thoughts and prayers are with you. Sending you all the positive mojo in the world. You got this!!
AK 47 THIS SHIT!!!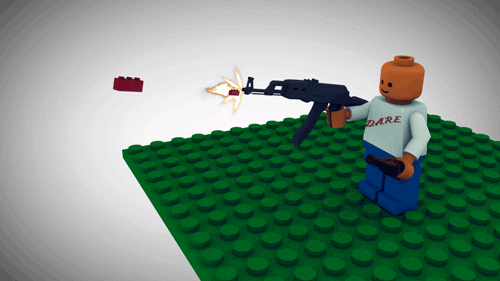 Until one day you will be hanging with Ice Cube

Wishing you both the very best and god speed on your recovery.
yop
JanetS posted 4/23/2016 10:59 AM
Sounds like your Dr's are switching up your care...they are on the AK47 path with you. I won't diminish how serious this is for you but I want you to focus on the other (and very real) side. There are many many cancer survivors because the treatments are so much better.
My mother survived two very serious bouts of colon cancer and lived decades after before she died at age 86 of a totally unrelated cancer.
So eat healthy, exercise when you can, find some calming therapy (like meditation, massage) and keep your thoughts as positive as you can. And recognize that you have put in many years helping people at this website. Think about it. You have allowed so many people find a place to heal. Good mojo abounds at this site. You have sent out the word, and all that mojo is coming back in your direction in droves.
You are not on this journey alone. Share when you feel like it, be private when you need that. The mojo will be there either way.
Pages: 1 · 2 · 3 · 4 · 5 · 6 · 7 · 8 · 9 · 10 · 11 · 12 · 13 · 14 · 15 · 16 · 17 · 18 · 19 · 20 · 21 · 22 · 23 · 24 · 25 · 26 · 27 · 28 · 29 · 30 · 31 · 32 · 33 · 34 · 35 · 36 · 37 · 38 · 39 · 40 · 41 · 42 · 43 · 44 · 45 · 46 · 47 · 48 · 49 · 50 · 51 · 52 · 53 · 54 · 55 · 56 · 57 · 58 · 59 · 60 · 61 · 62 · 63 · 64 · 65 · 66 · 67 · 68 · 69 · 70 · 71 · 72 · 73